Tesalys keeps on expanding nationwide with two installations of on-site waste management systems in September 2022. The Centre hospitalier Turenne in Nègrepelisse (82) as well as the Clinique Korian Côte Normande in Caen (14) have chosen to equip their establishments with our STERIPLUS™ 40 onsite medical waste treatment system.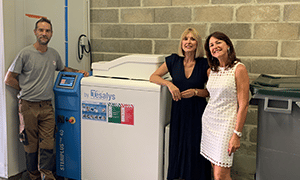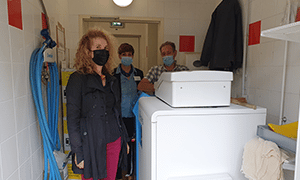 No more incineration of infectious risk waste for these establishments, they are moving to the eco-responsible alternative! For the Korian Côte Normande Clinic in Caen, this is a renewed partnership since the clinic has been using our on-site systems for the treatment of its infectious waste for several years now. For the Turenne Hospital Center, on the other hand, this is a new project. The STERIPLUS™40 will treat the medical waste of the Turenne, the Caussade Hospital and the St Antonin Noble Val Nursing Home. A new start and a new step towards innovation in the hospital field.
We are proud to highlight these two partnerships today, as they reflect the hard work, we have put into making on-site waste treatment the benchmark system for the treatment of medical infectious waste.
Two installations for approximately 30 TeqCO2 (tons of CO2 equivalent) that will be avoided per year, the equivalent of the CO2 generated by 40 city cars. An economic and ecological commitment!
We warmly thank the teams of the Turenne Hospital, its Director Mrs. Vermeersch, Mrs. Sophie Cazeles, Head of Economic Services and Mr. Battut, Head of Technical Services, for their confidence and their enthusiasm for this beautiful project carried out together.
We also thank the teams of the Korian Côte Normande Clinic, Mrs. Paule Martinez-Garcia, Director of the Clinic, and Mr. Pascal Saumon, Technical Manager, for their trust and loyalty for more than 6 years now, a collaboration that we are happy to highlight today.