It was around a round table specially dedicated to Health on the Bilateral Conference for the resilience and reconstruction of Ukraine, that our President Miquel Lozano highlighted the way Tesalys can play its part. An open dialogue with the Ukrainian Minister of Health and French companies brought together to contribute to the health reconstruction of Ukraine.
French Healthcare brought together its members to provide concrete solutions to the health issue, which is a major problem, especially in times of crisis.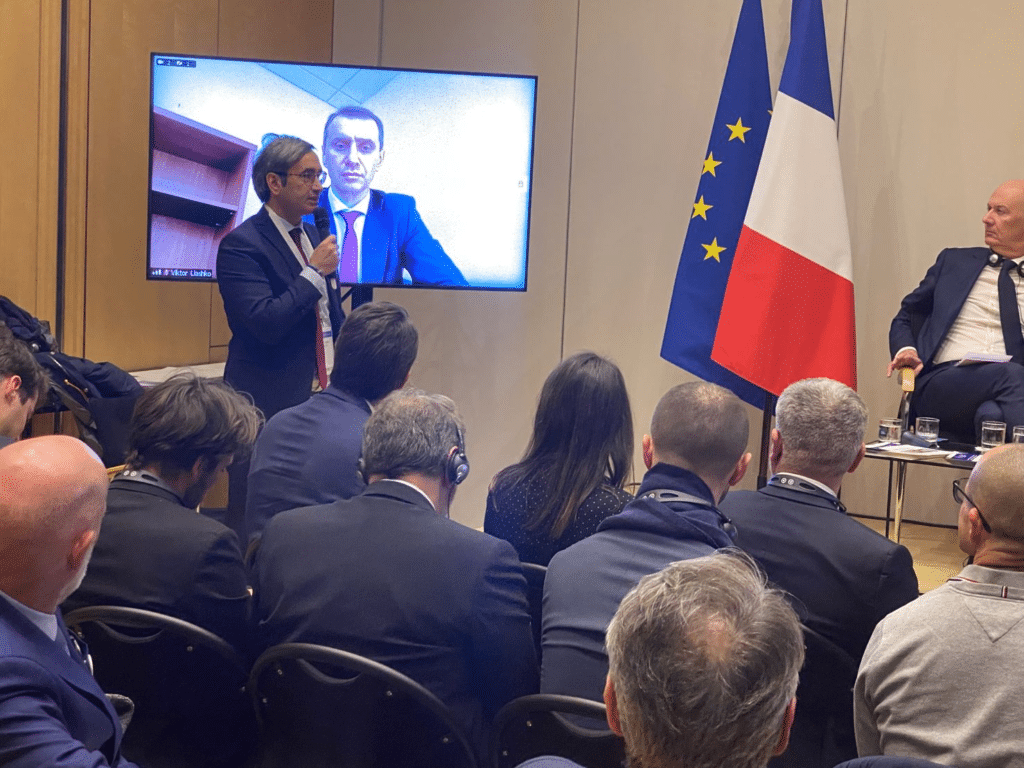 Access to medicines, emergency care, medical equipment, infrastructure, these are the most urgent needs identified around this round table, an unusual lack of resources that French healthcare actors are trying to address.
Miquel Lozano raised the voice of Tesalys by presenting the major aspects of infection prevention and waste treatment and the different solutions we are able to provide.
How can Tesalys equipment contribute to the health reconstruction of Ukraine?
With nearly 6 million people displaced, and many health care facilities under attack, Ukraine is becoming more fragile, despite a high-performance health care system in peacetime, and is forced to readapt its infrastructures to meet its new needs, quickly and efficiently.
The question of health care waste (HCW) is arising: Overproduction, storage, infectious risks, fast treatment…
How to manage these problems efficiently and at the same time?
Our STERIPLUS™ and STERISHRED® solutions provide the expected answers:
Compact equipment for quick and easy installation in any facility with a simple water and power supply
Up to 100 kg of infectious waste treated per hour
Mobile equipment (STERIPLUS™ 40 models)
Treatment of waste directly on site without collection and storage time
Solid waste reduction up to 80% in volume, up to 50% in weight
Waste decontaminated entirely without risk to personnel or the environment
Our systems have already proven their worth in crisis situations as we have been collaborating with Médecins Sans Frontières (Doctors Without Borders) since 2014 in many operating territories such as Iraq, where two machines have been installed and are being used since 2019 as pilot projects for the treatment of medical waste from refugee camps.
We would be proud and honored to be able to contribute, and actively participate in the resilience and reconstruction of Ukraine, among our French counterparts.