The COVID-19 pandemic has revealed many global health issues, including medical waste sorting and management systems. According to the "Global analysis of health care waste in the context of COVID-19" published by WHO in February 2022, three out of ten health care facilities worldwide are not equipped with an infectious waste management system, and less than a third of health care facilities in the least developed countries have a basic medical waste management system.
To meet these new needs, UNICEF (United Nations Children's Fund) and UNDP (United Nations Development Program) have launched plans to respond to these post-pandemic issues by publishing public tenders.
The object ? Integrate a medical waste treatment technology which is :
Innovative and environmentally friendly
Safe for healthcare workers
With low operating costs
Easy to use and maintain
Alternative to incineration
STERIPLUS™ systems have accordingly been chosen by United Nations agencies to strengthen infectious waste treatment capacities in Iraq, Syria and, more recently, Mongolia.
Nearly a hundred machines have been shipped to more than 80 hospitals and health centers in countries with major health problems, due in particular to the ongoing conflicts in their territories.
This is an important step for Tesalys in Africa and the Middle East, emerging as promising markets for on-site treatment: Attraction to innovation and new technologies, environmental concerns, health emergencies… regions with identified needs, Tesalys' core business is to satisfy them.
After installations for Médecins Sans Frontières (Doctors Without Borders) in Iraq, for the Pasteur Institute of Dakar in Senegal, and numerous machines installed worldwide, Tesalys continues its fight against infectious diseases with STERIPLUS™ on-site treatment systems.
Systems that are now attracting the interest of the world's leading healthcare organizations and institutions, a major boon for on-site healthcare waste treatment that fully meets new needs in terms of infectious waste management.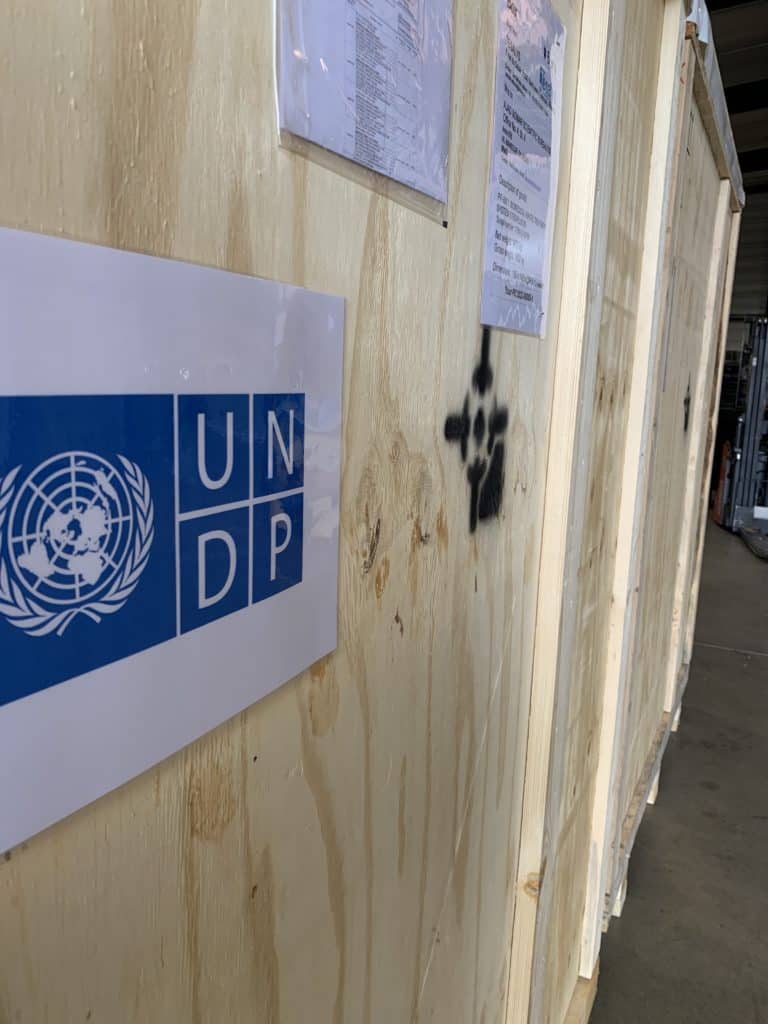 Tesalys is committed to protecting health and the environment by offering cutting-edge solutions adapted to new emerging needs, while always considering individual well-being. These are values we share with organizations such as the UN, allowing us to play our part in promoting sustainable development and providing humanitarian aid.
A brilliant start to the year for Tesalys, with record orders and new impetus towards large-scale international projects. Significant collaborations and humanitarian aid projects that we are honored to be able to present today.